About Us
As Seen on Shark Tank, Bug Bite Thing is a chemical-free solution that instantly alleviates the stinging, itching and swelling caused by insect bites and stings. The reusable tool solely uses suction to remove insect saliva or venom from underneath the skin, making it safe for all ages. Bug Bite Thing is Amazon's #1 selling product for insect bite relief with over 75,000 reviews and is also available in over 30,000 retail locations across the United States.
The company gained national recognition in October 2019 when Kelley Higney and her mother, Ellen McAlister, appeared on ABC's hit show, 'Shark Tank.' All the Sharks were biting with offers to invest in the business, but it was Lori Greiner's 'Golden Ticket' offer that secured the partnership.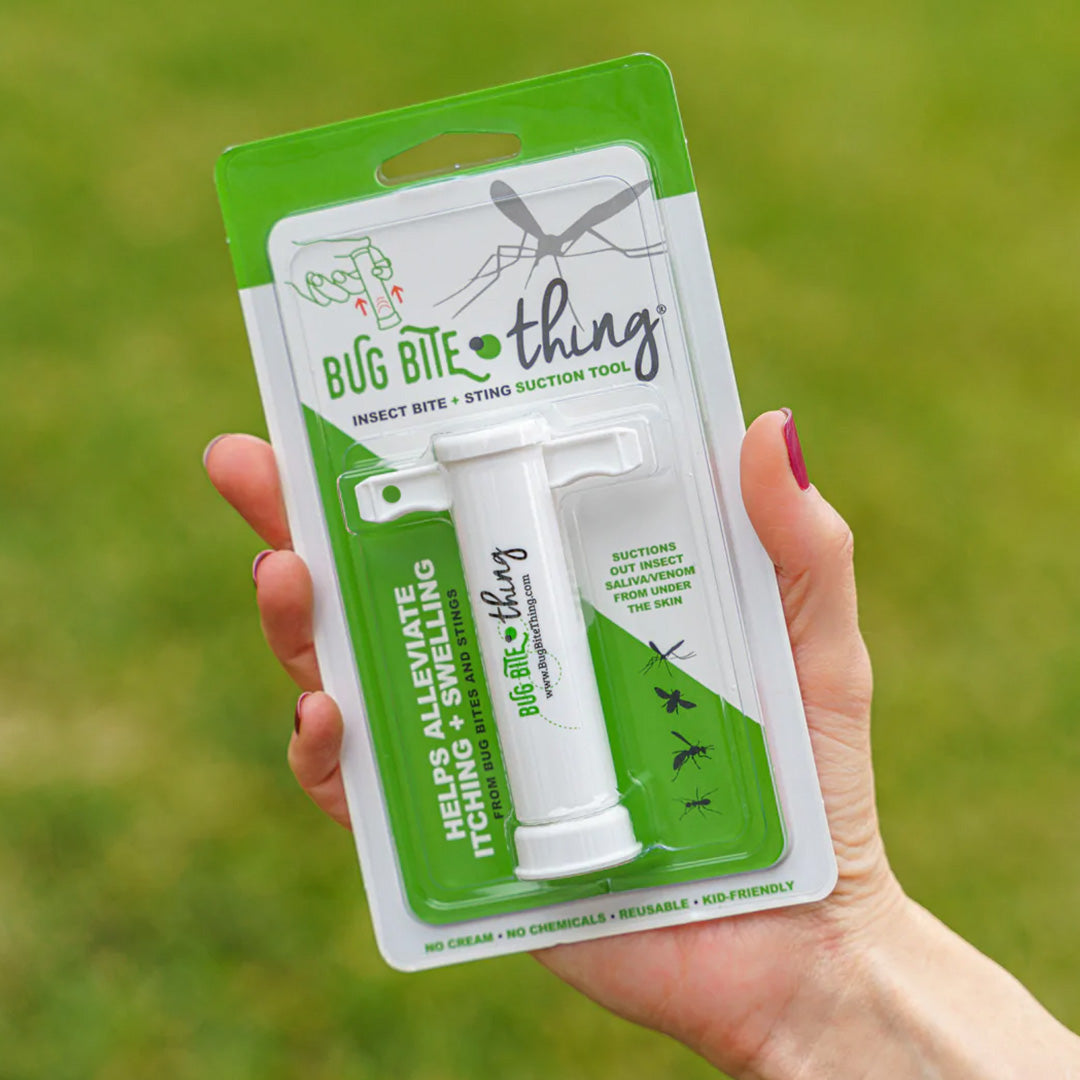 "Bug Bite Thing seeks to educate the world on a more effective, chemical-free way to alleviate the effects of bug bites and stings."
From a Garage to a Global Business and Taking Social Media By Storm!
Our founder sold her home and ran Bug Bite Thing out of her garage. A "Mom on a Mission" determined to grow globally and offer relief to millions of people around the world. And we're just getting started! Bug Bite Thing is currently available in 34 countries!
Our online presence is growing daily as we share our journey with the world. We've even gone viral on TikTok with hundreds of millions of views! Join the over 100,000 followers that are already a part of our Bug Bite Thing online community for behind the scenes looks and to stay up to date on all the latest news. Follow us @bugbitething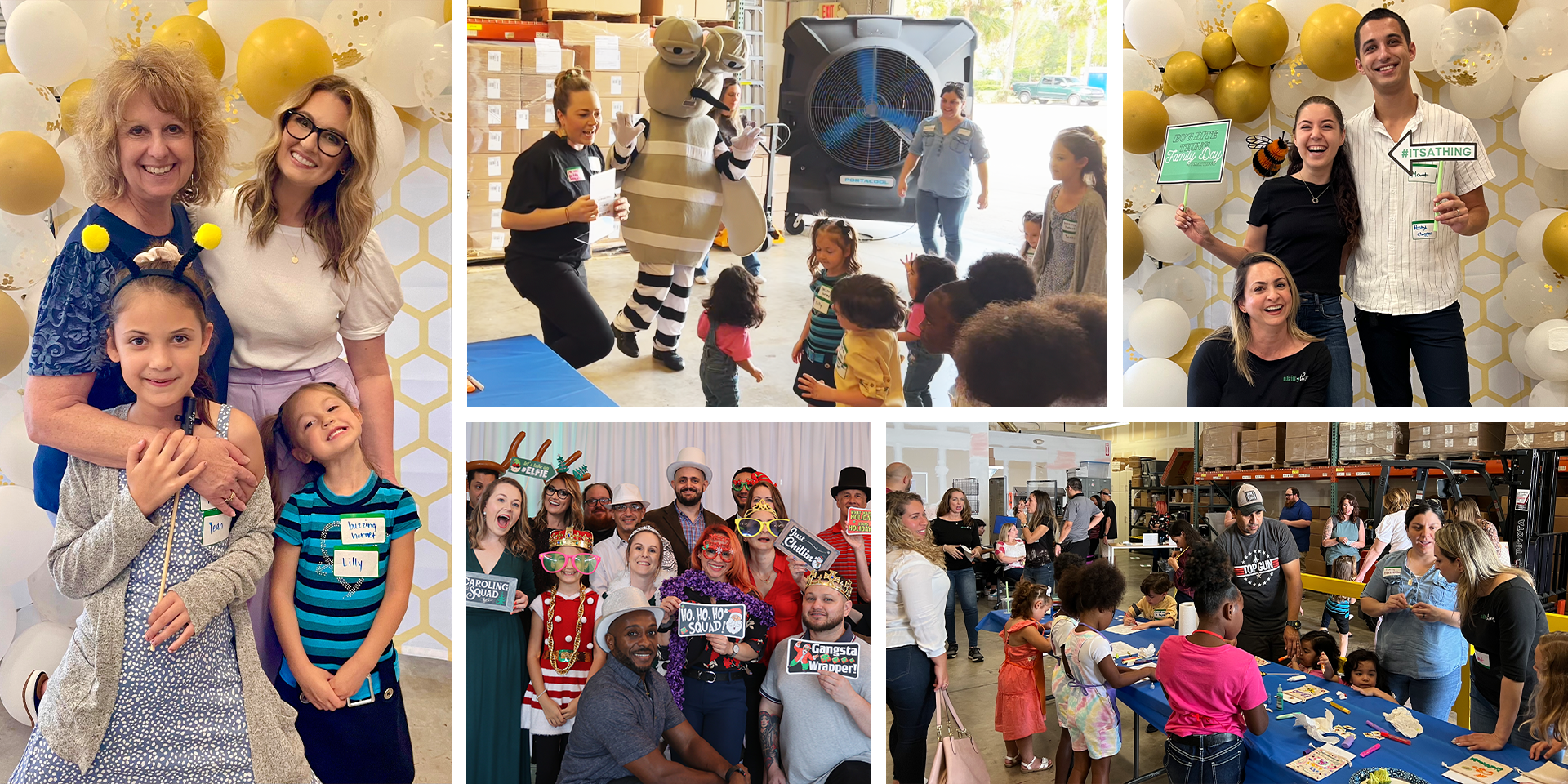 It's a Family Thing!
Bug Bite Thing is a family-owned business and our employees are part of the Bug Bite Thing family too! We value openness, transparency and innovative thinking and encourage every employee to bring new ideas to the table—and they do! Together we are collectively fulfilling our mission to help as many people as possible.
We value our team and are always looking for new members. Like what you hear? Check out our open roles.
Customer First Since Day One
Since day one, you—our customers—have been our driving force. Bug Bite Thing has grown from a small to large community that we value and we strive to provide you with exceptional customer service each and every day. Our goal is to provide you with relief and that is why we also offer a 100% money-back guarantee.
We're always here for you, we promise you will never bug us! Reach out to our customer service team anytime to ask a question, send us an idea...or just to say hi!
Award-Winning Product & Company
Bug Bite Thing is the recipient of over 30 prestigious awards including the 2022 American Business Awards Consumer Product Small Company of the Year, 2022 Stevie Award for Women in Business Company of the Year – Consumer Products, 2021 BIG Innovation Award and the 2021 National Parenting Product Award.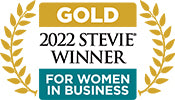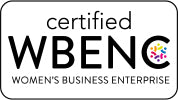 Giving Back
We are headquartered in Port St. Lucie, Florida, where we are actively giving back to local community organizations, including St. Lucie County Chamber of Commerce, Girl Scouts of Southeast Florida and Boys & Girls Clubs of St. Lucie County. We are also a weVENTURE Women's Business Center equity partner investor and a member of Cancer Free Economy Network.